Saturday saw the fourth and final training run for the GMFR, organised by
SE Fitness
, my now-regular training group. We were to run the full 8.5 mile course of the Fun Run, following (for the most part) the actual route we shall be taking next Sunday. We were also (again, for the most part) running in heavy rain. Which was... pleasant.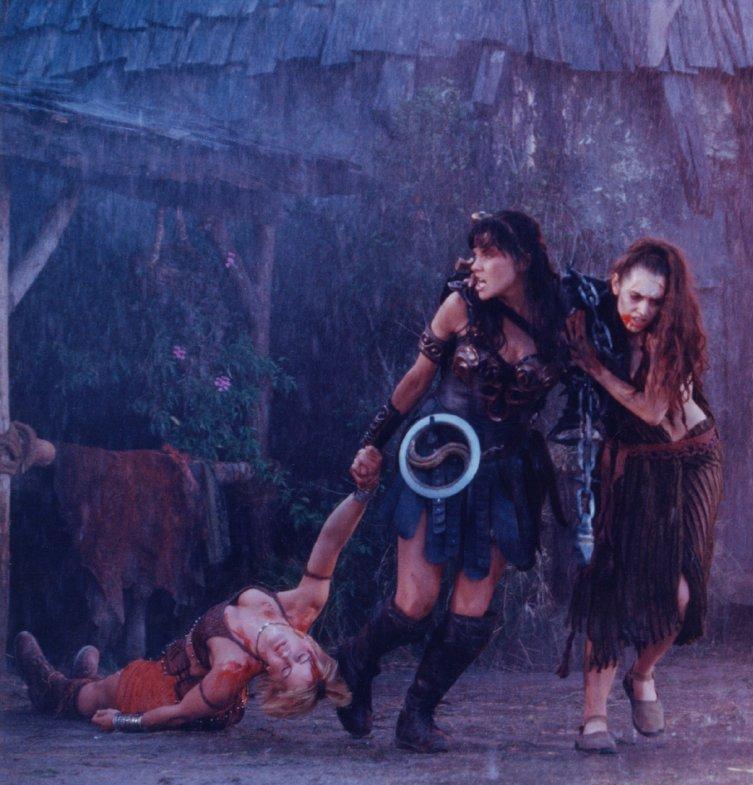 I could use a Xena to drag me to the finish line!
Training has been going phenomenally well these past few weeks. On top of the difference it has made running with a group rather than solo, my speed has also improved and on Wednesday I graduated up a group. I had found myself running way ahead of the 12 minute milers, so latched onto the back of the 11 minute milers to see if I could keep up. The difference in speed was a challenge, not to mention the fact that on this particular route this change increased my run from 4 miles to 5.5.
I figured the speed increase was minimal, and as such my target for the Fun Run has remained at 1 hour 40 minutes. Additionally, when we turned up for training on Saturday we were told to take it easy and not treat it as a race, as we were to conserve our energy for June 1st. So I didn't push myself, I stayed at a steady, comfortable pace all the way round until I hit the last mile and half (which is mostly downhill and comes after the biggest uphill slog of the whole route, so really anything after that feels like a breeze!) At this point I was belting along at quite a nice pace but not, I thought, anything fast enough to make up for the tough and laborious middle section of the park run.
My total run time for the 8.5 mile route? 1 hour 31 minutes.
I don't quite know how I managed to do that but if I can replicate that on Sunday I shall be an extremely happy little Bard!
PS: If any of my readers wish to donate to my fundraiser, please visit my JUST GIVING page. I'm not far from my target now! Thanks in advance. xx